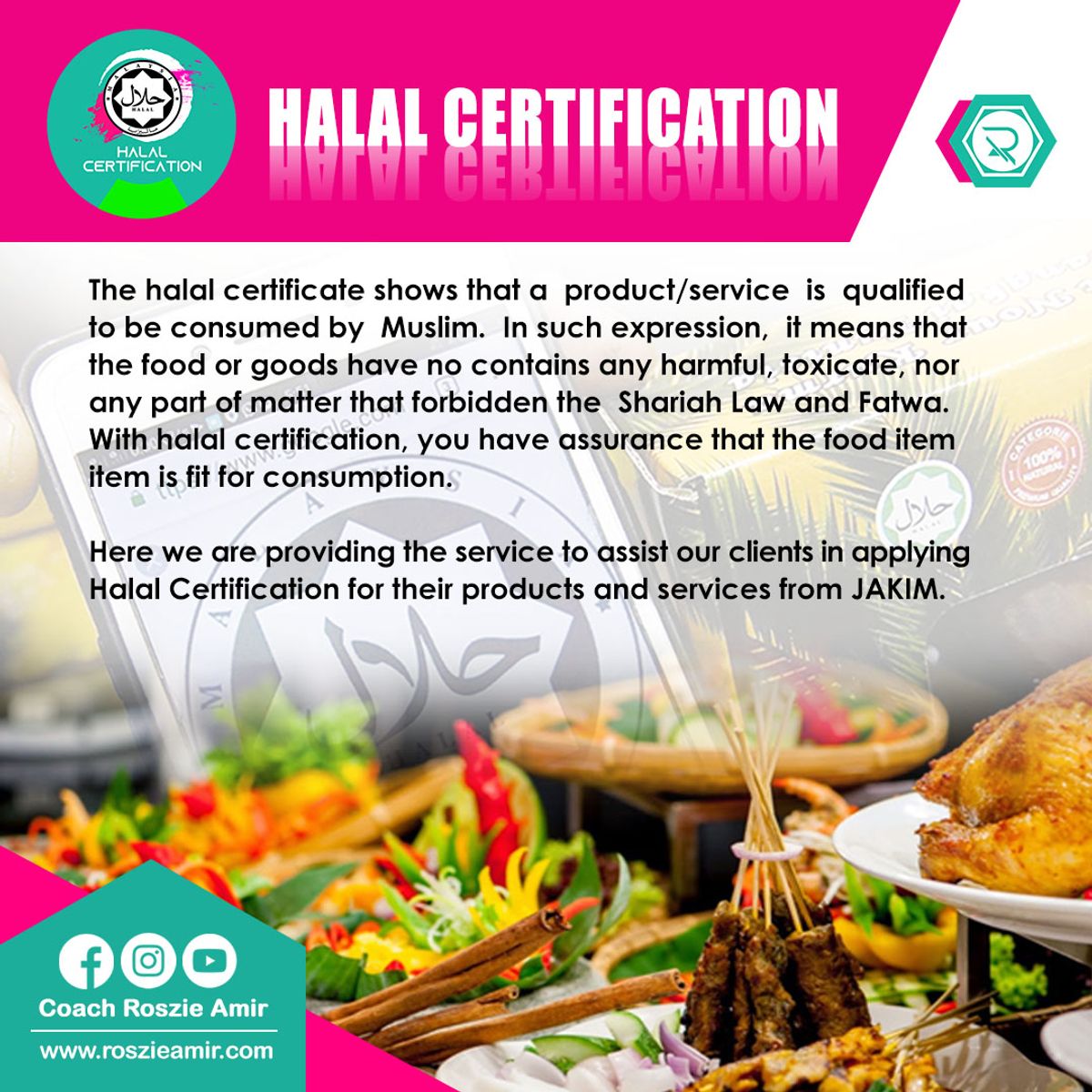 The halal certificate shows that a product/service is qualified to be consumed by Muslim. In such expression, it means that the food or goods have no contains any harmful, toxicate, nor any part of matter that forbidden the Shariah Law and Fatwa.
Moreover, the halal certificate issued in Malaysia is widely recognized by most of the Muslim countries around the globe.
With halal certification, you have assurance that the food item is fit for consumption, and businesses are increasingly seeking Halal Certification for their products, premises, restaurants, etc.
Here we are providing the service to assist our clients in applying Halal Certification for their products and services from JAKIM and it can be completed within two weeks when the prescribed standards are met.