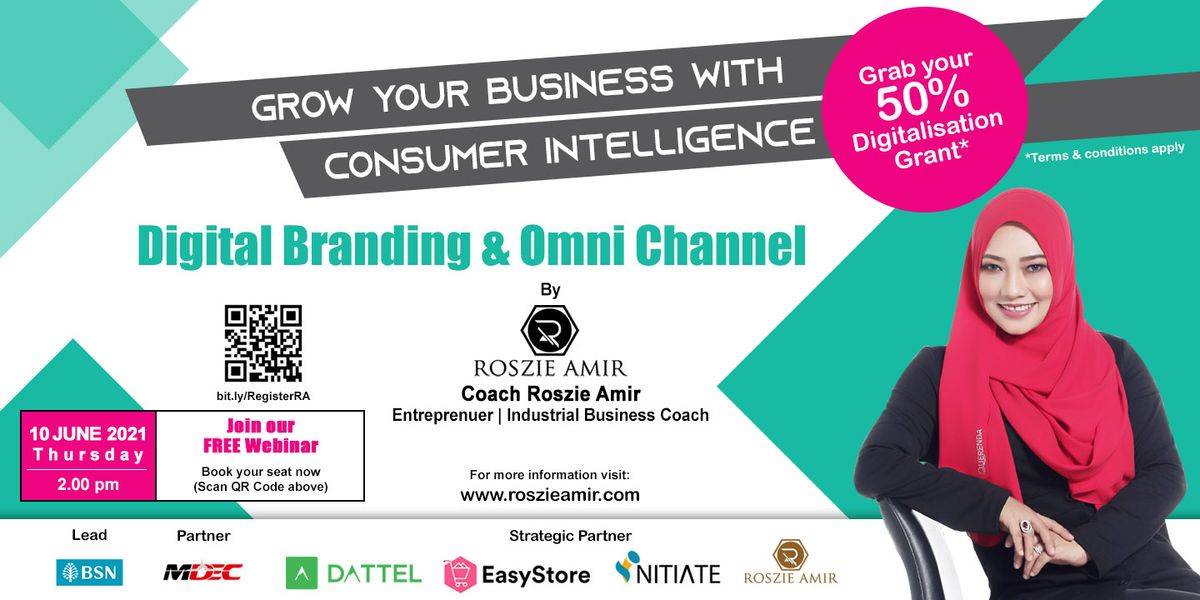 Good news for SME's !

Did you know that you can use Big Data to produce more accurate consumer insights and targeting?

Learn how to maximize Consumer Intelligence aka Big Data to improve your marketing efficiency and
grow your business!

In this FREE WEBINAR by Industrial Business Coach and Branding & Marketing Expert, Coach Roszie Amir,
you will discover:
1) How Consumer Intelligence can benefit your business
2) How to apply it for more impactful online branding and marketing; and
3) How to level up your e-commerce game

With Coach Roszie Amir's expertise, powered by Voyager, Dattel's Consumer Intelligence platform, experience a new way of marketing that is more targeted, efficient, and cost-effective!

Let our experts help you with:
>>Digital Branding Coaching
>>E-commerce Platform Development & Management (Omni Channel)
Let's join our FREE Webinar...
Register Now!
Scan QR Code at the image above or click RegisterRA